Leticia Walker: Lit From Within
by
Raul Da Gama • December 17, 2022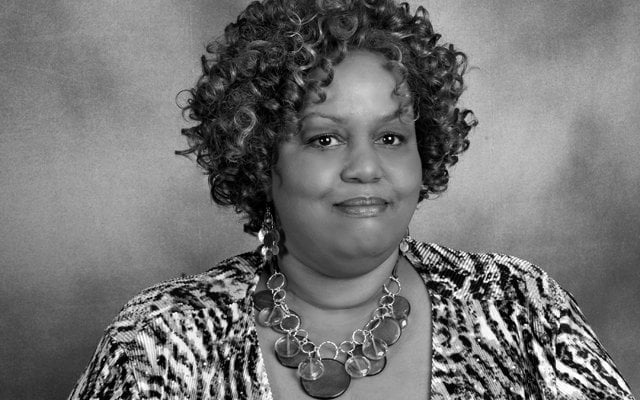 Courtesy of the artist
Is there room for to express songs that are sacred in essence and nature in or with a secular turn of musical phrase – using the idiom of the Black American Music [The Blues, Jazz and Gospel] or rock, or even in the form of a samba, for instance? Leticia Walker not only thinks so, but uses the depths of her elegantly rumbling contralto to do just that kind of worship and praise.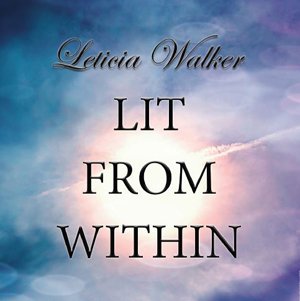 Miss Walker's album Lit from Within is just that and has marvelously performed repertoire to prove beyond doubt that she is a bona fide member of the proverbial Holy Rollin' musical community. On this album she has thrown open the doors of that proverbial church and takes her musical evangelizing out into the streets – or, more appropriately, onto the main stage. Singing with unfussy enunciation – eschewing bravura, using her soft vibrato sparingly – she cuts loose and soars only to let us know that she comes from the Black Gospel church tradition. Indeed she shouts her way en route to proclaiming The Word, prompted as if by the Holy Ghost from the rarefied realm.
Her roots are deep in the unshakeable fervour of the Black Gospel Tradition [as opposed to the WASP one, which continues to draw inspiration from Baroque counterpoint even when dwelling in the harmonic notation inspired by a contemporary psalter]. Among the most outstanding pieces on this are Prayer of St. Francis [based on the legendary saint's theology of Laudato SI that gave glory to Divine Creation].
Miss Walker has gone beyond merely singing the lyric, she has – on several occasions embellished the tradition [or contemporary] lyric; her efforts in this regard, on Better than Anything [which turns the secular into the spiritual], on Prayer of St. Francis and Highest Praise is credit-worthy.
Having a group of musicians who have bought into the mission of this recording has also helped make it worthy of additional praise. The pianist Aaron Graves deserves much of the credit for this with his superb arrangements [made together with Miss Walker] as does Steve Jankowski not only complementing the sculpted melodic content of this music with his elegantly burnished performance on the brass instruments, but for his soaring horn arrangements. One would be remiss if praise was not also given to the vocal chorus comprising Deb Lyons, Kimberly Davis and Audrey Martells, who adorn the lyrics with masterful vocalastics.
While this is a truly fine communal performance, it is Leticia Walker who is, indeed lit from within as she leads the faithful – featuring excellent soloists – with eloquent and worshipful musicianship.
Tracks – 1: Lit from Within; 2: This I know for Sure; 3: Speak to Me; 4: Better than Anything; 5: Power of Love/Love Power; 6: Prayer of St. Francis; 7: Highest Praise [medley]; 8: My City of Ruins; 9: Just a Closer Walk with Thee; 10: Happy Days/Get Happy; 11: Jesus is Mine
Musicians – Leticia Walker: vocals, compositions, additional music [6, 7,], additional lyrics [4, 6, 7]; Aaron Graves: arrangements, piano, organ 2 – 11], additional music [6, 7]; Steve Beskrone: bass [2 – 11]; Leon Jordan: drums [2 – 11]; Richard Tucker: guitar [2 – 11]; Deb Lyons: duet [10] and background vocals; Kimberly Davis: background vocals; Audrey Martells: background vocals; Doug DeHays: tenor and baritone saxophones and flute [1 – 11]; Steve Jankowski: trumpet, flugelhorn, trombone and horn arrangements [2 – 11], arrangements [1]; Marc Ribler: guitar [and featured soloist on 1]; Demetrios Pappas: keyboards [1 and featured soloist on 8]; Anthony Senatore: bass [1]; Tom Cottone: drums [1]; Tommy LaBella: alto saxophone [featured soloist on 5]
Released – 2022
Label – Independent
Runtime – 53:31
Deo gratis…!
https://jazzdagama.com/music/leticia-walker-lit-from-within/



Leticia Walker: Lit From Within
by
George W. Harris • September 12, 2022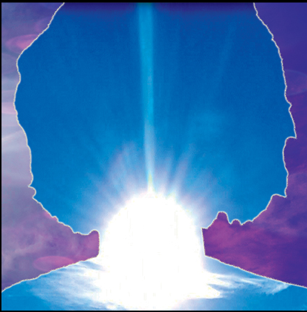 Honey toned vocalist Leticia Walker preaches from the pulpit as she swingingly testifies about God and love on this soulful swinger. She is teamed up with and Earth Wind and Fire-y team of Aaron Graves/p-key-ar, Steve Beskrone/b, Leon Jordan/dr, Richard Tucker/g, Doug DeHays/wwinds, Steve Jankowski/horn, and various guests on vocals and instruments, with the songs all having a Sunday morning feel. She's earthy and upbeat on her own pieces such as "Lit from Within" and the mellow 'This I Know For Sure", and can even take a Bruce Springsteen tune such as "My City In Ruins" and give it a churchified mood. There is a wondrously spiritual feel to the chiming "Prayer of St. Frances" and gives a twinkle in her eye on the shuffling "Better Than Anything". She sings like she means it on "Jesus Is Mine" and with DeHays gives a convincing p lea on "Just A Closer Walk with Thee". Preach it!
https://www.jazzweekly.com/2022/09/leticia-walker-lit-from-within-kari/
Exclusive Magazine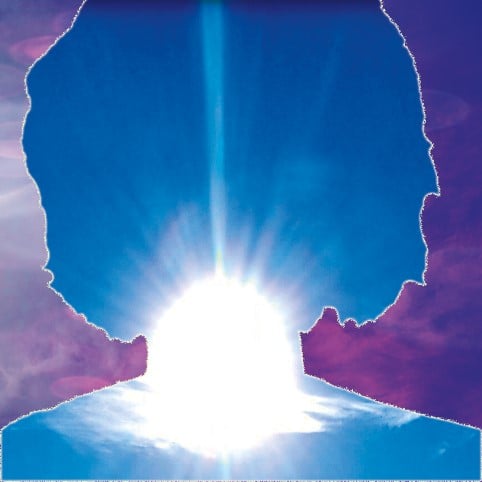 https://annecarlini.com/ex_cd.php?id=4473

For those unaware, aside from being a singer-songwriter, Leticia Walker is also a published author. So, aside from now releasing her brand-new album, Lit From Within, she has also written a new inspirational book entitled "Never Lucy" - which talks about a journey of trials, triumphs, and faith. Her written work is available online and at your local bookstores.
On this new project, Steve Jankowski laid the groundwork for Leticia to work with a plethora of prodigious musicians, starting with Aaron Graves, a very accomplished musician and arranger from Philadelphia. An extraordinary talent, Aaron created 10 of the 11 arrangements on this project.
His skill and delicate, soulful touch on the piano and organ lead the way to a gourmet meal of sophisticated arrangements with artistic, enlightened harmonies. He even added a tasty jazz piano solo to Better Than Anything and other tracks. Aaron then put together the rhythm section that laid down the tracks for 10 of the 11 songs.
Steve Beskrone, a master of his craft and a virtuoso, played bass on this project. His sensual and provocative playing adds to this marvelous musical gourmet meal. Leon Jordan is a phenomenal drummer and a master of his craft also. He brought the meat and the heat to cook this delectable musical meal, hot and steamy when needed to simmer, cool and collected when necessary.
Richard Tucker is an incredible guitarist, evidenced by his solo on This I Know for Sure. He makes his instrument cry. His tasty guitar licks added the sauce to the pot, which he also tastefully sprinkled on the meal.
And, others that came to the musical cook out include Deb Lyons, a consummate performer, her vocal in the duet with Leticia being both expressive and glorious. Kimberly Davis and Audrey Martells are also superb vocalists, individually, and as a trio (with Deb) singing background vocals.
Doug DeHays is a fantastic horn player, who also played alto, tenor and bari saxes, and flute. In addition, he added some flavorful garnish to the meal. He was delicate and sweet on the flute and hot and sassy on the saxes.
This wholesomely delicious and magically uplifting recording opens with the upbeat and funky rhythms of the titular Lit from Within and then comes the magnificently smooth grooves of This I Know For Sure, and they are followed seamlessly by the piano and trumpet-imbued balladry of Speak To Me, the jazzy Better Than Anything, and then comes the mid-tempo ballad Power of Love. The atmospherically-imbued balladry of Prayer of St. Frances makes it a mighty fine stand out, and that is itself backed by the gently Samba-esque melodies within the Highest Praise Medley, then comes the organ-led stillness within her unique cover of Bruce Springsteen's My City of Ruins, before the album rounds out with the trumpet-led beauty Just A Closer Walker with Thee, the euphonious duet with Deb Lyons (originally done by Judy Garland and Barbra Streisand) of Happy Days / Get Happy, coming to a righteous, funky close on the joyous bounce of Jesus Is Mine.
Travis Rogers, Jr. is The Jazz Owl Reviews: Lit from Within
Leticia Walker says, "All music is gift from God. Flavors and textures are abundant in music. It is like a banquet for your ears and a symphony for your soul…I created this project with the intent to do a Jazz/Gospel Fusion CD. Like any good recipe, it's in there and a whole lot more."

Good Lord…she's not kidding around. This album, Lit from Within, has everything you want. Talk about a banquet!

Leticia has reason to celebrate in faith and gratitude. She suffered a physical setback, leaving her hemiplegic—unable to speak—for quite some time. Enter Steve Jankowski who went to work with Leticia on her Transitions project. He has written and arranged most all of the horn sections. He also adds his considerable horn-playing talents to the album.

Aaron Graves added his piano skills and arrangements. Steve Beskrone added his bass talents and Leon Jordan contributed his masterful drum skills. Richard Rucker is the virtuosic guitarist and Deb Lyons added her vocals in duet with Leticia. Doug DeHays is the multi-talented horn and flute performer.

The 11 tracks on the album are drawn from many sources with all of their influences, from Luther Vandross to Bruce Springsteen to Harold Arlen. Leticia has taken them all and shaped them into the Jazz-Gospel she promised us without fail.

One of the finest moments on the album is that duet with Deb Lyons on the mash-up of Happy Days and Get Happy. This is one of the most wonderful vocal performances of the year.

Throughout the album the horns are enough to make Gabriel start practicing more. The backing vocals are warm and inspiring. Graves' piano work is at home in the Church and the Club.

But then there is Leticia. She is an inspiration in herself but her message and her delivery are absolutely wonderful. I wish we had sung like this when I was a kid in church.

Leticia Walker's Lit from Within is performed with the power of praise. The gratitude is wondrous and the sincerity of her message is overwhelming. The band means it as much as she does. This album is truly another testament.


http://travisrogersjr.weebly.com/music-reviews/leticia-walker-is-lit-from-within?fbclid=IwAR025tRTIY4cnCq8SxxeeljKPYHYhT2U8zdfWrCTvLjEgrOIbpRpuCinB10